Saturday, March 3, 2012
I've been so very busy with lots of fun projects and I thought I would get myself in gear and start sharing!! I've hit nonfiction text features pretty hard since Jan. I used these adorable posters which I found on TpT!! Go Lesson Plan SOS! I've been MIA but I love you two and all your sassy lessons!! These posters are colorful and the kids stayed engaged with the lesson.
Click here to get these super sassy posters!!
I introduced 3-4 features a day using these posters. We were holding our snazzy magazines (Which I love!!) and we went on a little scavenger hunt. I would introduce
captions
and the kids would hunt for one and then we would discuss captions and so on. As the kids became more independent and familiar with nonfiction features I introduced this sassy graphic organizer!
Guess where I got this??! YEP!
Lesson Plan SOS
Those girls just have it going on! For the link to purchase this from
TpT click HERE.
To go see their sassy blog click on the button below.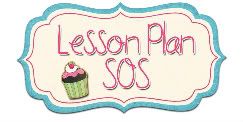 I took this organizer and put my own words in. I put things like find 3 captions and tell what page, find 2 pictures and tell their purpose, find 1 bold word and tell its definition etc. I then set the kids loose with their magazines to hunt for nonfiction text features. We would gather back and share.
I hope you enjoyed this little segment of nonfiction text features!! I have more to come so stay tuned!
Leave a comment if you have any ideas to add, suggestions, thoughts, etc..