Tuesday, July 19, 2011
I know you have all heard about whole brain teaching. We all know that movement and reinforcement are super duper important in the classroom. I have been looking for more and more ways I can incorporate movement, song, and dance into my everyday teaching. I stumbled onto Teaching happily Ever After and she has an awesome post complete with videos on WBT (whole brain teaching). The vidoes are too cool. I don't know about you girls but I'm a visual learner. I really need to see/hear/etc. a concept in action really grasp it. Hence my understanding it's importance for my students. Hop on over to Teaching Happily Ever After and check this post out!!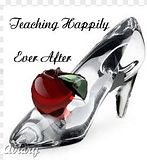 When you are done there click on over to the official WBT website and get signed up!! It is free and there are tons of resources and free downloads to check out! Just peak at one of the videos and then tell me what you think!!
How many of you do something like this in your room already??
I do some of this but not exactly like they do. I've been working song and dance in but I love the way these kids are engaged and how they are reinforcing what they are learning.