Saturday, July 16, 2011
I'm joining in on the blog mixer party!!
A little late on the draw because it started on Wed.
Let's just say this has been one very busy week! We have been doing a little of this...
My sassy 7 year old and her big catch!!
and this....
I got those adorable matching swim trunks
at the gap outlet when I went to SMARTboard training a couple weeks back!
My red on the head just turned 6
and the little guy in the back just turned 4.
We left the ER with only 3 stitches!
Poor guy has been accident prone ever since.
Both the boys had bloody noses yesterday.
It hasn't been dull for even a minute!
So... Back to the real purpose of this post!!
Yearn to Learn is having a blog mixing party!
I have found many new/old interesting blogs by clicking through this party and I know that you will too. The blogs are packed with cute ideas and freebies! So I decided I should share my favs!!
Here are the rules:
1. A blogger who is a "New Kid on the Blog"
(Let's say someone who has blogged 2 months or less and has less than 200 followers)

2. Post a blogger in your same grade level

3. Post a blogger in a different grade level

4. It's all about the button. Find a cute blog button and post it.

1. My "New Blog on the Block" is

Little Bits!!
Click on over there and check her out! We happen to work together and I know she will be featuring some pretty cool stuff!
2.
Here are some rockin awesome 3rd grade blogs!!! I swear there has been an explosion of 3rd grade teachers taking up blogging! I'm going to rock the boat and put more than 1 ha!(as if this post isn't too long already! :)
This crazy lady moved from 2nd to 3rd grade and got all wild and crazy and designed her own blog. But, in the process she was forced to start fresh, WITHOUT all her FOLLOWERS (all 380)!! ahhhhhhh!! I think I would go nuts!! So go on over there and hook a girl up! She has tons of resources to share!!

I included The 3rd Wheel because she really has her site PACKED full of freebies/downloads/fun stuff!! Just about every post has a download attached. I love that we have similar teaching styles and just about all her stuff is ready to use right in my room!! You must get over there and check her out!!
3. The blog from another grade level that I'm choosing to spotlight is...
..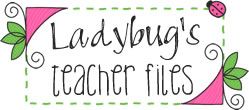 She is having a super duper big giveaway right now to celebrate 1000+ followers and you really should get in!! Also Ladybug/Kristen is very helpful with tutorials to help spruce up and customize your blog. She is always quick to answer questions and offer help. Her videos are really very easy and helpful!!
4. Ha! My cute button choice allows me to feature another 3rdie!!! I'm featuring.......
She is very "sweet" and has been sending very kind comments my way!! Welcome to bloggerland Sweet Life!! Make sure you scroll down and check out her Library Linky party she had earlier this week! Awesome ideas and pics!!
If you are reading this then you stuck through one of the longest posts I've ever written!! Thanks for coming along for the ride!!
If you're new here please follow along!!
Leave a comment they really make my day!!