Tuesday, April 26, 2011
I'm home with my new computer!! My only problem now is that I found my Office cd but it wasn't with my "code" that you have to put in to activate it. UGH!!! We moved a couple years back and I have NO idea where it is. This is why organization is so stinkin important!! I'm excited to have all of you at my finger tips though!! I need to get back in the groove.
I want to take a minute and suggest that you all go on over and take a look at Ladybug's tutorials! I sassed up my comments and I loved how easy it was!! Thanks Ladybug for all you do!!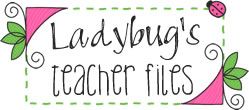 Did I mention this was my first post on my new Toshiba??!! hehe
Speaking of organization, leave me a comment if you want your blog on my Sqworl site that is set up by grade level. Check out the previous post and the right sidebar for more information.